What is the Process to Start an Online Pharmacy in India?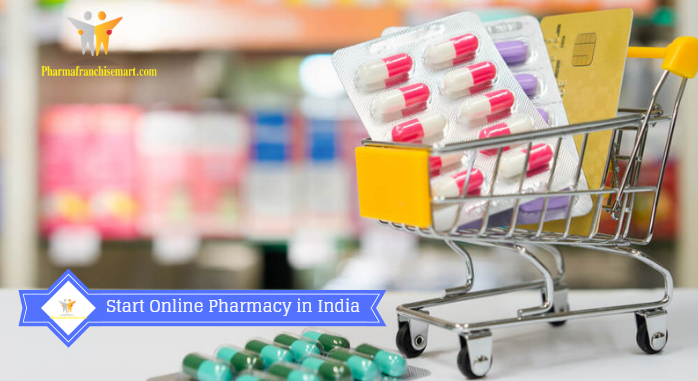 A pharmaceutical business is one business venture that survives despite the market fluctuations. This is because people will keep getting sick regardless of the market ups and downs and to get better, medicines would always be required. The economy of India has touched great heights in recent years and this economic development will work its magic on the pharmaceutical industry as well.
In this state of great economic growth, starting an online pharmacy in India is bound to get good results. The country has seen a surge in online pharmacy businesses as more and more individuals and businesses are becoming a part of the industry by starting online pharmacy.
Read Also: A Look into the Shining Future of Pharma Manufacturers in India
Since the online pharmacy domain is not strictly regulated, it takes an effort to start an online pharmacy in India. Read below to learn the procedure of launching an online pharmacy in India.
How to Start Online Pharmacy in India
1. Prerequisites of Starting an Online Pharmacy
In order to start an online pharmacy in India, ensure that the following prerequisites are fulfilled.
To start an online pharmacy in India requires the pharmacy owner to be a registered pharmacist/chemist or get a registered pharmacist/chemist on board.

The pharmacist must hold a valid drug license.

The pharmacist must sign the bills.

Before accepting orders, make sure the prescriptions are genuine.

The pharmacist must supervise the outgoing drug order.
2. Scope out the Challenges and Benefits Associated with an Online Pharmacy
When you start an online pharmacy in India, you must be ready to face certain challenges that affect this business model. However, through planning and wise decision making, no challenge is too great to overcome.

Additionally, online pharmacy is a boon for senior citizens and disabled who cannot afford to go out and buy medicines.

Working class people get no time to go to the store and purchase medicine, therefore, they find online pharmacies very convenient.
3. Draft a Revenue Model
Planning the revenue model is an integral and significant step in the launch of the online pharmacy.
This cost-effective business requires efforts in terms of online promotion and advertisement.

By getting pharma companies to place their classified ads on the main pages of the online pharmacy website will work wonders for the pharmacy's reputation and sales.

You could bargain for a significant profit margin through bulk purchase orders from suppliers.
Must Read: Role and Scope of Starting a PCD Franchise Company in India
Once you learn how an online pharmacy works, this could be an attractive business opportunity with loads of benefits. These are the business's cost efficacy, high-profit margins, and lower operating costs. Some research, planning, and efforts are all it takes to launch an online pharmacy in India.
Are you searching for PCD pharma companies in India to help supply medicines for your online pharmacy? Find the top PCD pharma company only on Pharma Franchise Mart. For more information, call +919888885364.